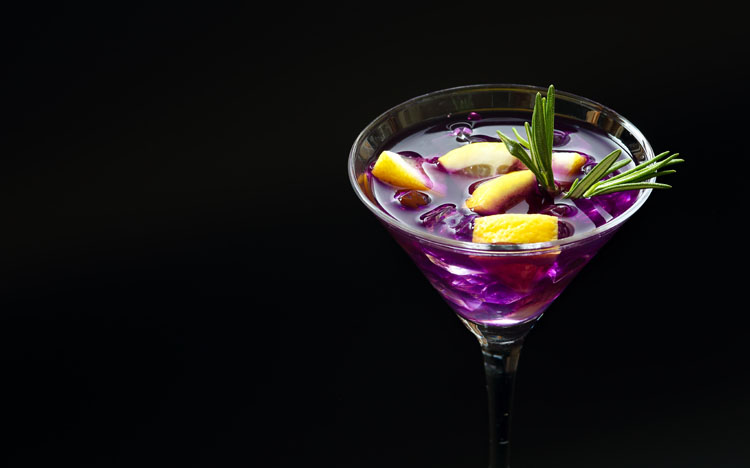 Rum
HOT BUTTERED RUM
We've tried it and we can say it is way better than the watered-down version of the infamous Butterbeers recommended by the resident office goody-two-shoes. Yes it contains butter, sugar and ice-cream but also, rum. Doddering old nosey seniors will tell you it's a Christmas drink, tell them it's always Christmas when the monsoons come around. For the more adventurous, try a Hot Rum Toddy, at the Saltwater Café in Bandra or at the Spaghetti Kitchen at Lower Parel. The sea-faring Jack Sparrow would bless this brew and baptize copious amounts of it to be drunk during our Bombay monsoons.
FRUITY SANGRIA
Escobar swears by it. Not Pablo the legend, the bar at Bandra. Try out the Columbian Breeze Sangria while there and the bartender will mix a killer concoction of white wine, sprite, mango juice, Limon Rum and diced pineapple, apples and lemongrass. For the ambitious yet cool executives residing at Ghatkopar, there's Café Mangii that offers mango sangria made of white wine, with a mix of oranges, apples, mango pulp and mint.
BLESS YOUR HEART BREW
Because whiskey is our kind of holy water, we'll let you on to a secret of Bombay's quirkiest Jim Beam cocktails – available at any Woodside Inn – ask for the Long Island. If you're a fan of the whimsical, head to Masala Bar and order the Sunset At Carter's cocktail – made of almond foam layered on a mix of whiskey and rosemary orange concoction. If the suburbs are for your minions, you might like the Mumbai Sour served at Aer Bar and Lounge, with a combination of Bourbon, mulled wine syrup and lavender-infused maple syrup.
MONSOON MARTINIS
Admit it; we're all enhanced versions of James Bond during our monsoon season, jumping off trains, running for cabs, crossing roads while balancing a cutting chai with a smoked chicken croissant. And, all this done on slippery-when-wet roads. This is why we wholeheartedly recommend a delicious mix of two alcohols - gin and vermouth. You can sample one of the monsoon martinis at Indigo, called the sweet and spicy Litchi-Chilli Martini. We also suggest you visit Terrtulia for a go at the Japanese Pear and Ginger Martini with a touch of ginger zing while the pear takes away the alcohol sourness.
---