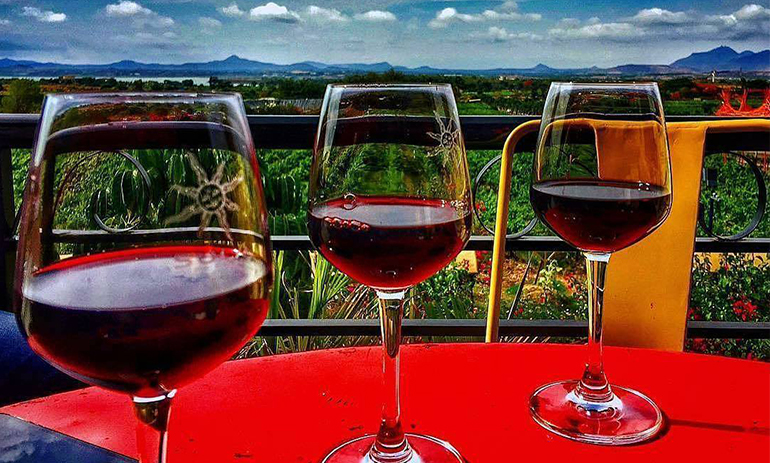 Wine
5 Excellent Wine Getaways Near Mumbai
Kritika Kukreja
2nd May 2019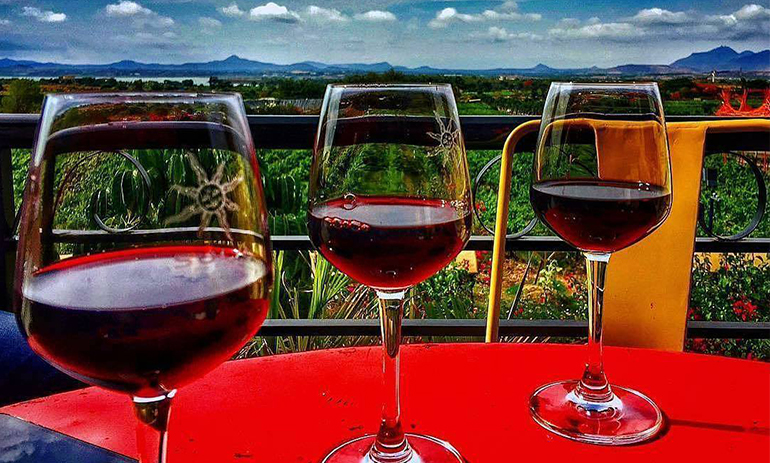 Tired of the same old partying scenes every weekend, why not grab your gang and head out for a wine getaway?! Wine tasting has been an age-old concept, but millennials are giving it a new twist by making a weekend trip out of it. India is home to 54 wineries, 52 of which are present in Maharashtra! For the ones who'd like to fall for wine rather than fall in love, Alcohowl gives you the 5 best wineries to visit near Mumbai –
1. Sula Vineyards – Nashik
Spread across 1800 acres, Sula is probably the oldest vineyard located in Nashik, Maharashtra. Serving over 30 wines, Sula has set a bench mark for wine enthusiasts and plenty of other wineries nearby.
If you want to make your Sula experience incredible, Sula also offers stay at Beyond at Sula and The Source at Sula. Book your stay at the properties offered by Sula and enjoy the weekend sipping wine and waking up to a view of the gorgeous infinity pool. Sula also hosts an annual Sula Fest consisting of music, wine tasting tours, and a gourmet selection of food.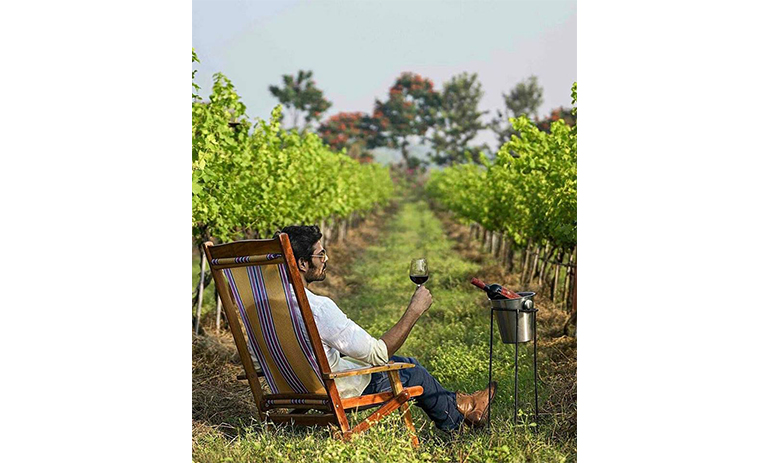 Location – Sula Vineyard, Gat 36/2, Govardhan Village, Off, Gangapur-Savargaon Rd, Nashik, Maharashtra 422222
More info here - https://sulawines.com/
2. Hill Zill Wines - Dahanu
Hill Zill Winery Resort near Bordi beach, 160 km from Mumbai offers a fresh wine experience. Hill Zill Wines is a child of Hill Zill Winery Resort and here's where you can try out the first ever Chikoo wine in India. Fruzzante in Dahanu prepares a wine out of Chikoo fruits and sells it at Rs 330 for a 225 ml bottle.
Fruzzante also organizes wine tours that will help you understand the origin of the wines and how it was handcrafted from chikoos grown in the Dahanu-Gholvad region while you're sipping on the best wines!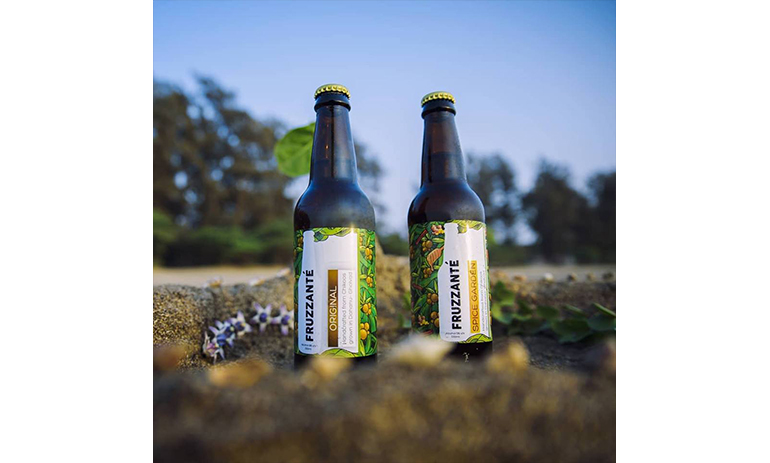 Location – Hill Zill Wines, Tambolpada, Bordi-Borigaon, Talasari, Palghar, Thane, Maharashtra 401701
098241 21460
More info here - http://hillzillwines.com/hzw/
3. Grover Zampa – Nashik
Called as India's first premium winery, Grover Zampa in Nashik serves 23 wines consisting of white, red, rose and sparkling wines. The grapes are handpicked and the wines are prepared keeping utmost quality in mind to ensure a blissful wine tasting experience to every wine enthusiast out there. Their tours start at Rs 650 for sampling 7 wines, and they also offer great discounts while purchasing wines.
Location – Grover Zampa, Gat No.967 / 1026, At Post Sanjegaon, Taluka Igatpuri, Nashik, India
9272232358/ 8805000822
More info here - http://www.groverzampa.in/
4. Vallonne Vineyards – Iagtpuri
Make a weekend out of a luxury wine getaway, Vallonne Vineyards offers 13 delectable wines and comfortable rooms to spend the night. Their wine collection is divided into 3 – Prestige Wines, Premium Wines and the Connoisseur's Collection. All these wines are prepared with a French-style including plenty of blends that will suit all palates.
If you want to unwind for the night, Vallonne offers its boutique resort with Regular and Premium rooms starting at Rs 5000 a night accommodating 2 people.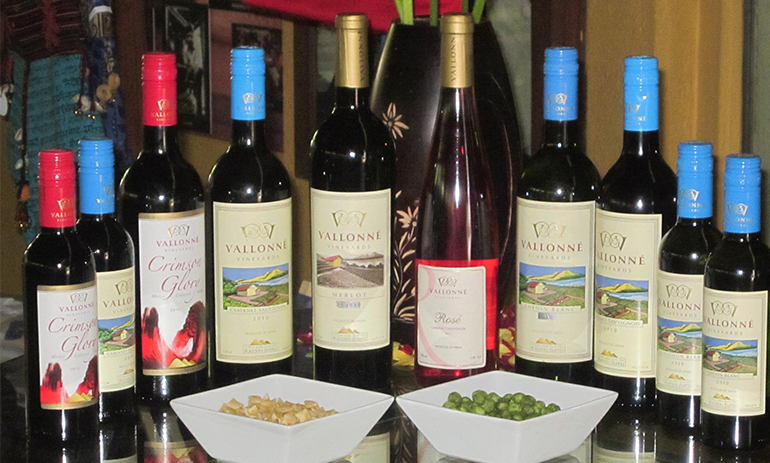 Location – Vallonne Vineyards, Gate no. 04, Kavni Shivar Near Sanjegaon, tal, Igatpuri, Maharashtra 422403
Contact - 092722 27773
More info here - http://www.vallonnevineyards.com/#indias-premier-boutique-winery
5. Soma Wine Village – Nashik
If you're thinking about visiting this wine village with bae, it's a great idea. Some Wine Village is located on the backwaters of the Gangapur dam offering gorgeous views of the waters while you sip on their collection of 19 wines. Choose from Red, White, Reserve Rose and Sparkling wines that are available for tasting and purchase them in 350 ml and 750 ml bottles.
Planning to stay the night? Soma offers Luxury Suites, Deluxe and Standard rooms starting from Rs 6000 for 2. But if you're travelling with a group, you can also book the Champagne villa that can accommodate 8-10 people.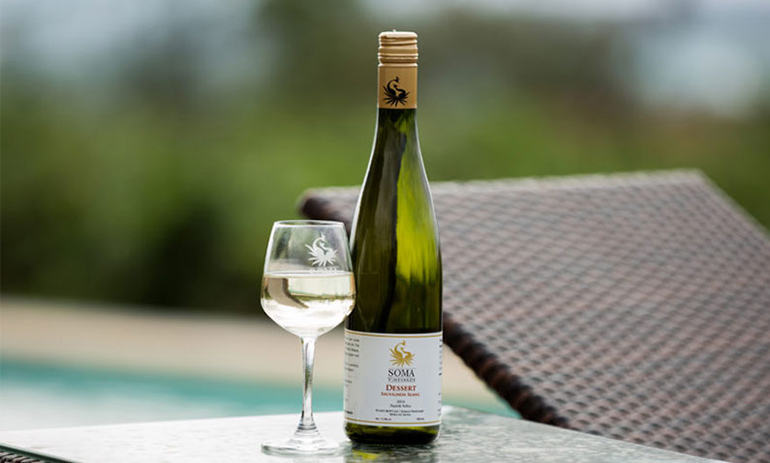 Location – Soma Wine Village, Survey No. 1, Village Ganghavare, Gangapur-Ganghavare Road, Nashik, Maharashtra 422222
Contact - 070280 66016
More info here - https://www.somavinevillage.com/
---