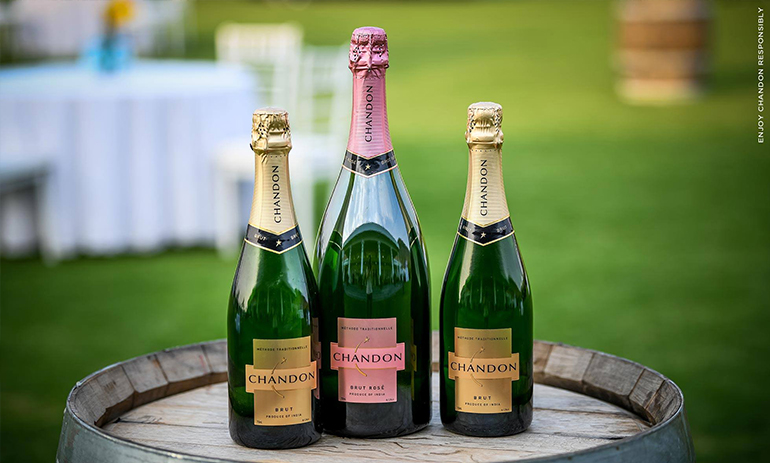 Wine
Take The Perfect Wine Vacation At Chandon Winery In Nashik
Kritika Kukreja
2nd May 2019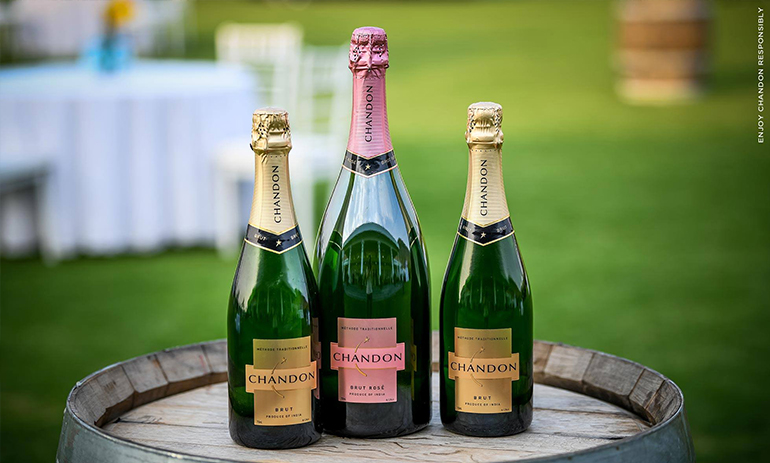 Nashik is the city for wine lovers. Hailing from Dindori in Nashik, Chandon Winery boasts a 21 acre wine estate that has been developed with modern facilities for grape harvesting and prepares 3 premium that would enthrall every wine enthusiast in the country and beyond.
Wines At Chandon Winery
Coming from Moët & Chandon, world's biggest Champagne house back in the day, Chandon Winery has been launched by Moët Hennessy in 2016. With the launch of the 6th Chandon Winery in the world at Nashik, Chandon Winery unveiled their wines - Chandon Brut and Chandon Rosé.
Chandon Brut is prepared with Chenin Blanc, Chardonnay and Pinot Nair. You'll find hints of fresh fruit including citrus blossom and green apples coupled with vanilla. The wine is sparkling yellow with a flash of green.
Chandon Rosé is prepared with fine Shiraz. If you think red, think about the Chandon Rosé. With potent scents of ripe cherries, grapes and red fruits, this wine is a bright rose gold and sparkling.
Now that we're done talking about the OG wines, Chandon has also introduced its brand new Chandon Délice. It's a bright yellow wine with a hint of green. Prepared from Chenin Blanc and Chardonnay, this wine is very fruity with the aroma of citrus and tropical fruits.
Visiting Chandon
Planning to head to Chandon for a wine tasting tour? It offers tours starting at 500 per person and allow tasting of their three wines – Chandon Brut, Chandon Rosé and Chandon Délice. The booking details are available on their website and if you want to purchase their bottles, they will cost you Rs 1650 per bottle.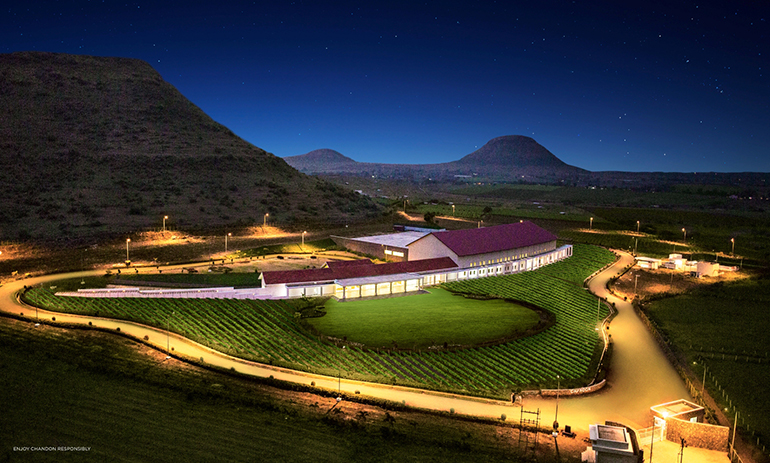 Chandon Winery, GAT No-652, Stroke 1 and 653, Village Dindori, Taluka, Dindori, Maharashtra 422202
Contact - 022 3049 3700
More info here - https://www.chandon.co.in/index.php
---