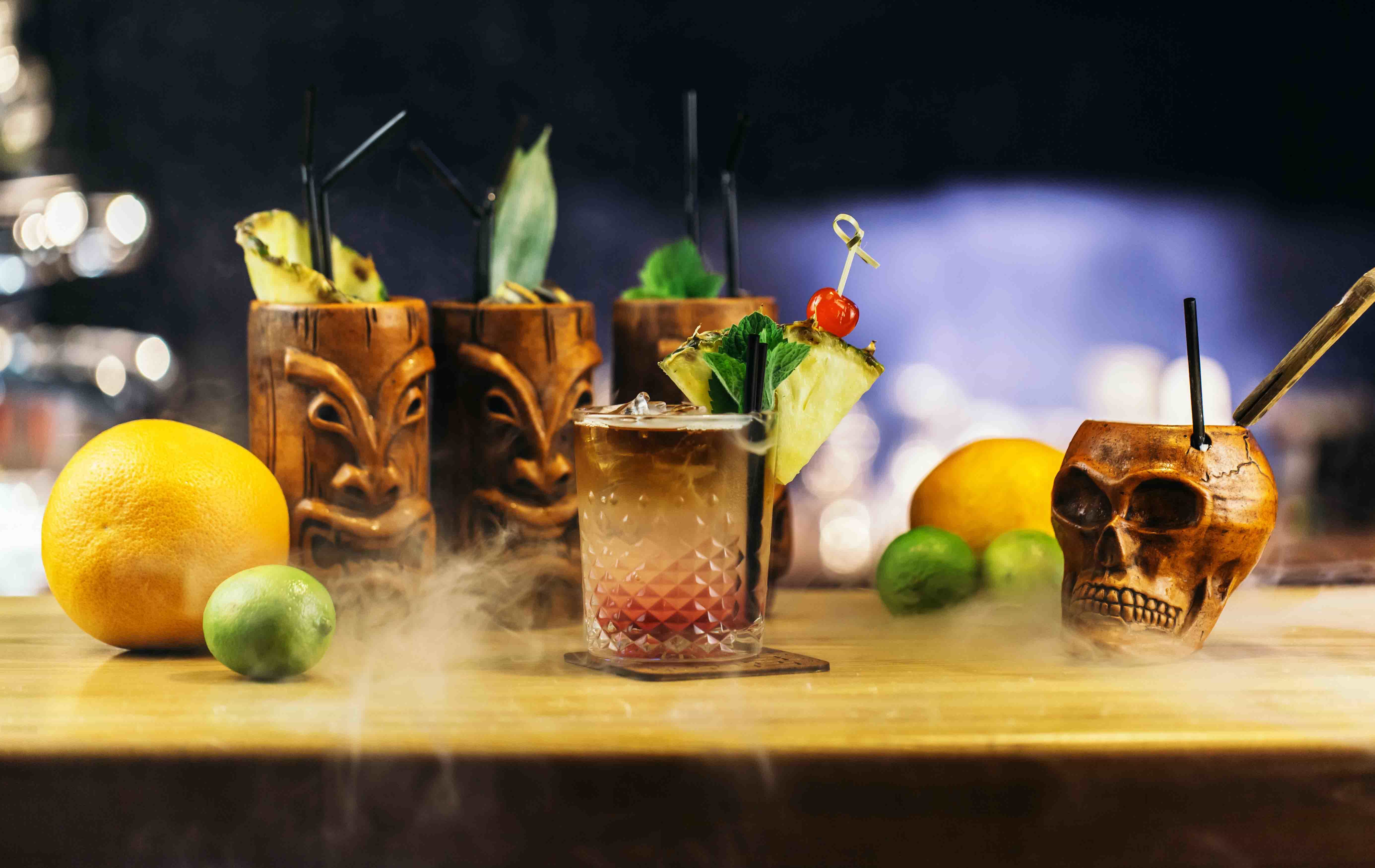 Rum
Tiki… do you love me?
Alcohowl takes you on a Hawaiian voyage this summer… right in the comforts of your city!
Jui R. Churi
2nd May 2019
Summer is here and what better time to treat yourself to some tropical vibes? But not everyone of us is lucky enough to pester our HR heads into approving our summer retreats, are we? So while swaying palms, salty waves and chilling in the nippy shade of a beach shack look only like a distant dream, we know exactly how to get the tropical breeze flowing into your weekly schedules!
Nothing screams summers like sipping a chilled, delicious, and fruit-forward heady cocktail and the fun only gets doubled if the cocktail is straight from the land of the Hawaiians! Yes, you got us right. We are talking about the exotic rummy tiki drinks served in totally Instagram-worthy ceramic crockery and here's our list of the top 5 bars in Mumbai to guzzle down these Polynesian concoctions.
1. Bastian
Bastian, Mumbai's favourite sea-food joint, known for its unconventional and tantalizing spread of almost everything edible that the sea offers, unsurprisingly, has an equally exciting menu for tiki drinks. Comprising over thirteen fabulous tiki cocktails, Bastian's bar is undoubtedly the best place in the city to try these exotic aperitifs. What's more? These drinks come hand-in-hand with a little snippet of information on the vibrant tiki culture, ensuring you leave high, not just on the drinks, but also a little knowledge!
Our favorite- Coco-Oh, a sweet and refreshing concoction made of coconut rum, coconut washed Bacardi, coconut flesh and water, vanilla syrup, almond syrup, and coconut milk.
Address- B/1, New Kamal Building, Opposite National College, Linking Road, Bandra West.
2. Bombay Cocktail Bar
Marvel fans rejoice! Bombay Cocktail Bar, Andheri's favorite watering hole, has an entire night dedicated not only to tiki drinks, but also to Black Panther's home! In its one of its kind Wakanda Wednesday pop-up nights, Bombay Cocktail Bar is all set to have a specially curated tiki cocktail menu having some lip-smacking drinks inspired by the Wakanda empire- like the Jabari, Mbaku and Killmonger. And if the cocktails leave you craving for more, you can also rely on their tribal decor and your favourite Afro, Pop n Rock beats by the Tribal Brothers- DJ Cyrus & Anish Percussionist playing live to get you into the exotic mood.
Our favorite- The Jabari, a traditional Wakandan drink made of dar rum, white rum, pineapple and orange juice, coconut cream sprinkled with nutmeg, sure to make you feel like a part of the tribe.
Address- Plot B-50, Ground Floor, Deluxe House, Opposite New Link Road, Andheri Lokhandwala, Andheri West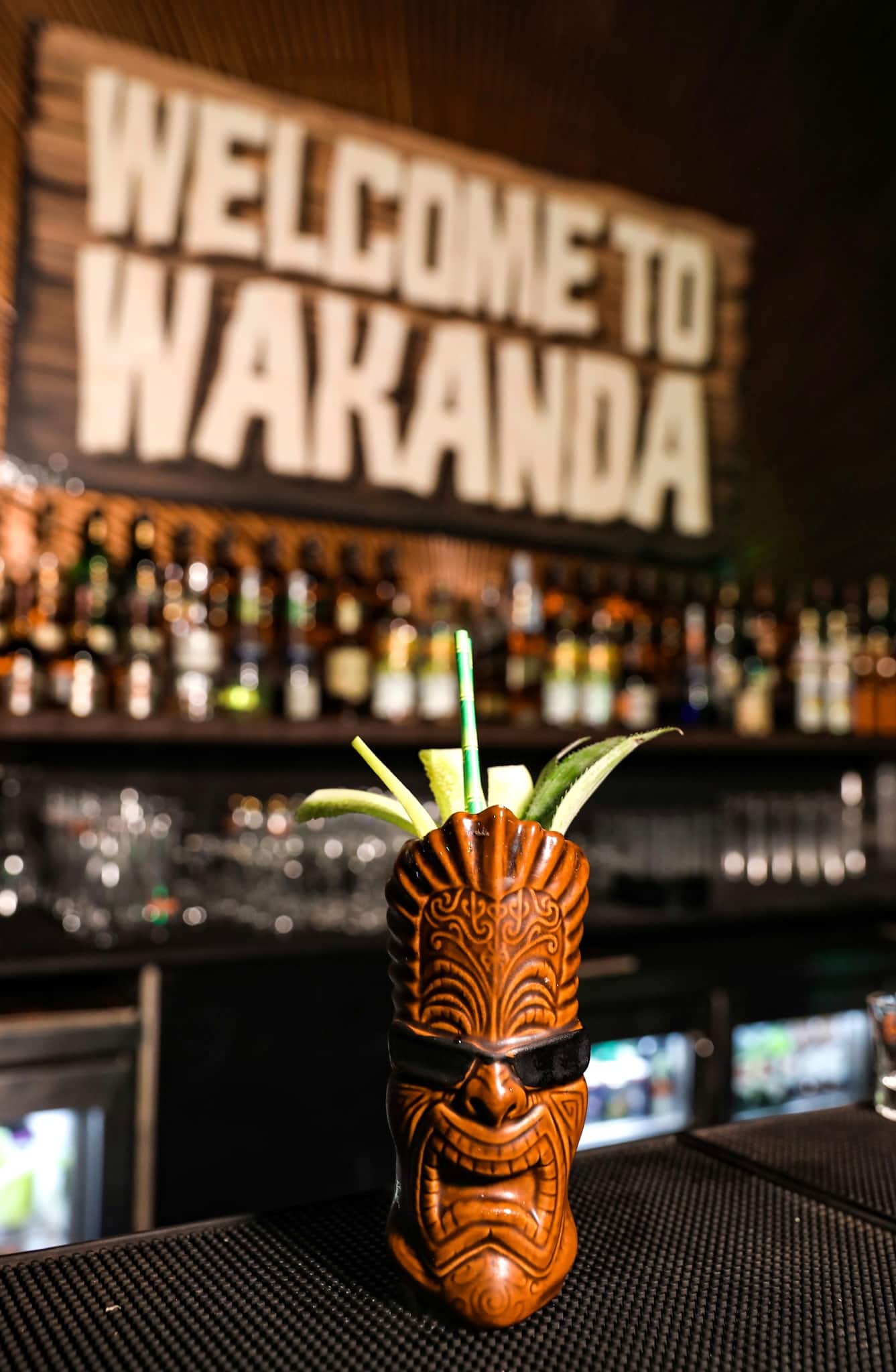 3. The Daily
Bandra's party-paradise, The Daily, usually open till the wee hours of the morning, is a hit amongst locals for the unique and delicious mixes on its bar menu. However, standing apart from its usual signature concoctions is The Daily's list of Tiki Cocktails. Boasting around 5 boozy varieties with some interesting names, these drinks are sure to get you shaking a leg or two on its distinct groovy music for which the outlet is loved by its patrons.
Our favorite- Exotica, a delicious drink made of white rum and malibu whipped with strawberry, pineapple juice, yoghurt and bananas.
Address- Ground floor, behind Shoppers Stop, SV Road, Bandra West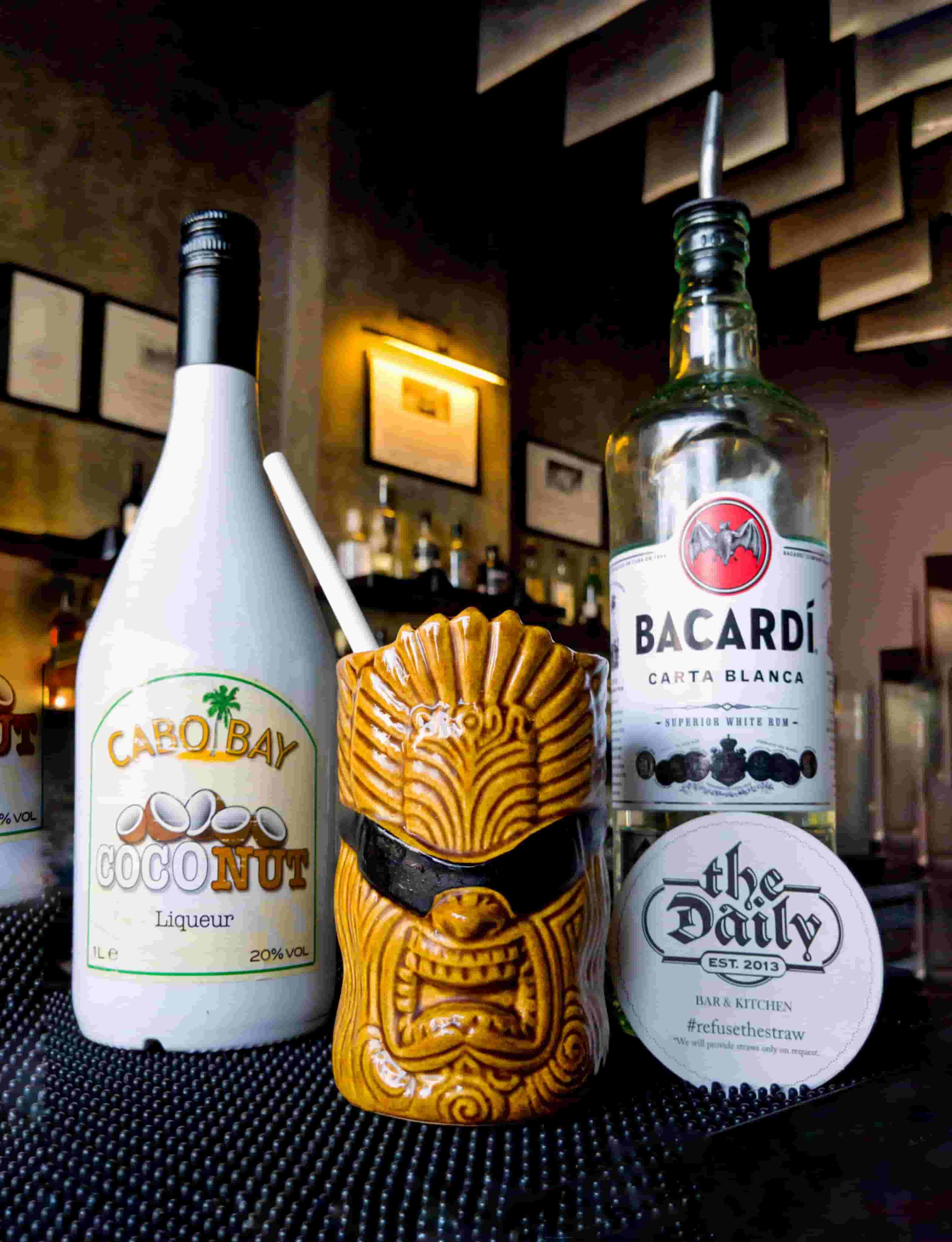 4. Jamjar Diner
Jamjar Diner is known for its quaint and picturesque decor and lip-smacking food! But what lies highly underrated is their long and interesting cocktail menu. Having a variety of their signature and other classic whips, Jamjar's bar menu is sure to get you all excited, especially for its tiki drinks. Having 4 classic Tiki cocktails, Jamjar surely is one of the city's favorite watering-hole to try these exotic beverages.
Our favorite- Cuban Driver, a delicious combo of Mojito with beer for all that extra buzz you need.
Address- 7A & B, Aaram Nagar 2, Behind Washing Bay, Yari Road, Versova, Andheri West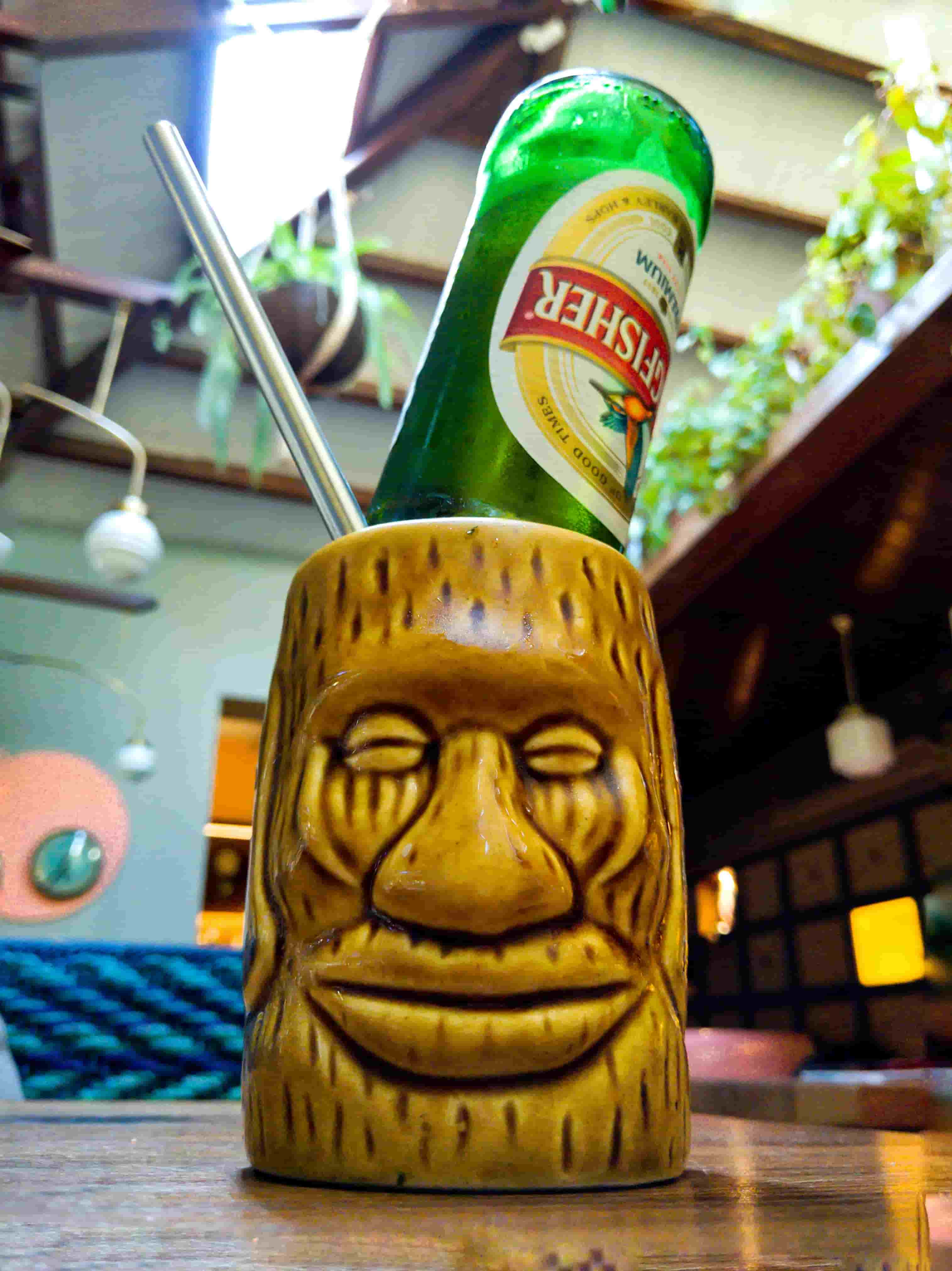 5. Veranda
Tiki drinks are synonymous with potent rummy cocktails. And rum, for most Indians, is synonymous with Old Monk- the country's favorite dark rum. Veranda has exactly caught the nerve here and Indianised the exotic tiki for us. With a colorful and chic decor, lively ambience and luscious cocktails, Veranda is sure to be one of your favorites- just like ours!
Our favorite- Tiki's Blonde, a spirituous mix of old monk, 5 spices, vanilla, fresh lime and Bira Blonde.
Address- Hotel Executive Enclave, 331, Dr. B R Ambedkar Road, Pali Hill, Bandra West, Mumbai
---