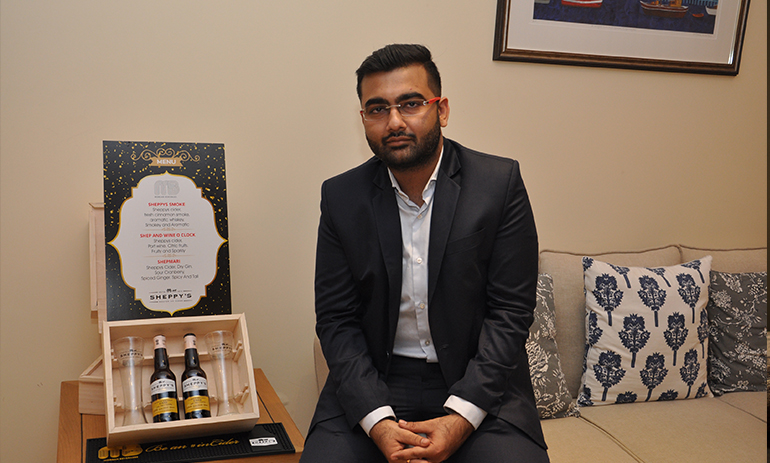 News
Alcohowl In Conversation With Rohan Nihalani About The Launch Of The UK's Favourite Cider In India
We chat with Rohan Nihalani of Morgan Beverages about the launch of the UK's favorite cider in India
Jui R Churi
2nd May 2019
The founder of an unconventional and novel startup named Morgan Beverages, Rohan Nihalani is a young cider-enthusiast who came across the drink during his stint in UK. Rohan, exceedingly passionate about this alcoholic beverage created by the controlled fermentation of apples, has been very eager to transform his passion to profession and share the love for ciders with the Indian market at large. What started as an idea to introduce Sheppy's, UK's favorite apple cider to the alcohol-loving consumer in the country has developed into a pioneering venture that's slowly influencing the taste of the consumer and making Apple Cider the next big thing in India!
Here are the excerpts from our interview with him -
1. Talk us through your journey that led to the launch of Morgan Beverages
Morgan Beverages Pvt. Ltd. is a start-up in the market for alcoholic beverages in India. I grew fond of cider while studying in the U.K. and was very keen to share my passion with the Indian consumer at large. Morgan has been founded with the pioneering idea to launch Apple Cider and soon other international liquors too in India.
2. How did you come across Sheppy's in the UK and how did you plan to launch it in India?
Sheppy's was my go-to drink while I was studying in the U.K. When I came back, I saw a potential market as India is a market which is totally untapped in terms of Apple Ciders. After a thorough industry research and help from the exporting experts at Tudor Rose International and Mr. Rajiv Singhal (Wine and Champagne connoisseur), we were able to successfully launch Sheppy's in India.
3. Did you notice a difference in the taste of Indian consumers from the ones abroad? Do you think Indian consumers are adapting to international flavors?
Yes. Along with changing lifestyles, a change is being seen in the taste and preferences of the Indian consumers too. With the rising digital mediums the consumer is now open to variety and is keen on trying new brands and exploring new tastes as well. That's why with Morgan Beverages Pvt. Ltd. I planned to introduce consumers to the taste of internationally acclaimed ciders - a relatively unknown drink in India.
4. How is the Indian consumer's approach towards the cider?
Consumers have been very welcoming to our products and we've got some great reviews too! With Sheppy's being already present in all leading restaurants, pubs and retails stores in Mumbai and a couple in Pune too, we're sure to reach our goal of making cider the next big thing in India very soon!
5. Vegan, gluten free and crisp, is there any other feature of the cider that you want to share with our readers?
With Sheppy's Cider being vegan, naturally gluten-free and with the nutrients of apples we fit right into the consumer's changing lifestyle. Apart from this while a host of microbreweries in India have Apple Cider Beer on their menu, the taste, texture and ingredients used differs vastly from the classic vegan apple cider.
6. If there is one unknown fact about Sheppy's that you want to share with us, what would it be?
The Classic Draught cider is an iconic product for Sheppy's brand, having the right balance of dryness and sweetness and is made with 100% raw apples. It also pairs very well with the Indian palate of food.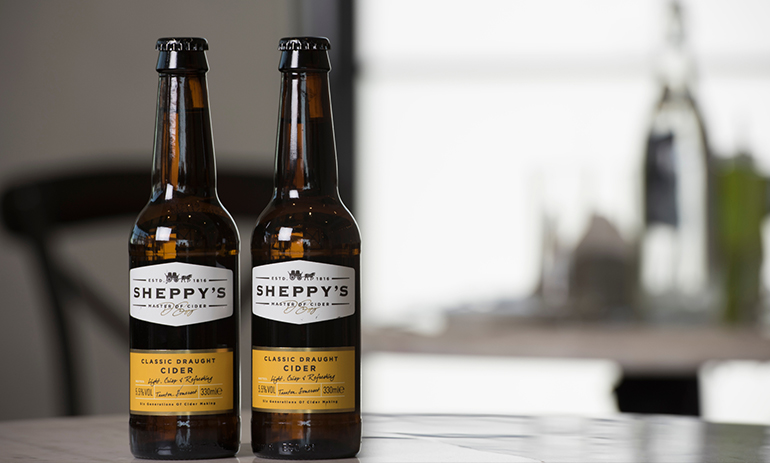 ---