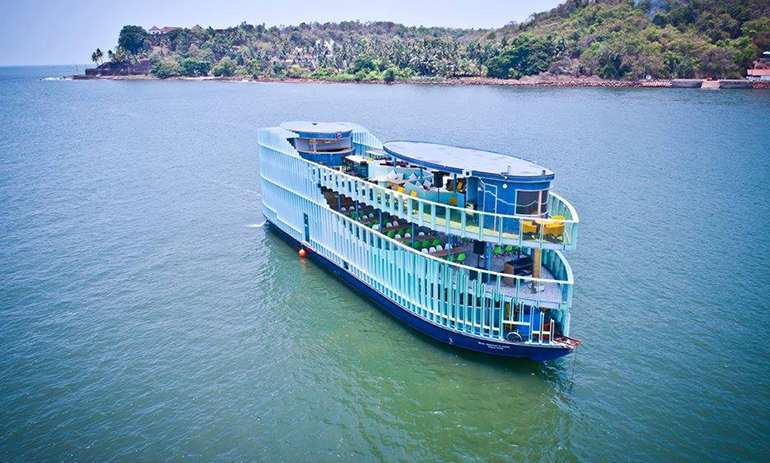 News
Goa Gets A Brand-New Floating Nightclub – Galaxia Galante
Kritika Kukreja
2nd May 2019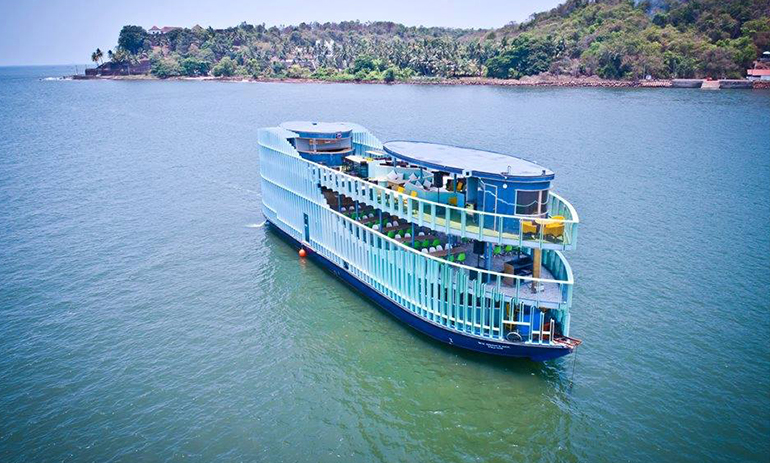 Thinking about nightlife in India, we can't skip Goa. The small coastal city welcomes a new floating nightclub where partying, drinking, cruising and dining comes together! Galaxia Galante floats over the Mandovi river in Panjim and is inviting you for a luxury cruising and nightlife experience – all in one!
An All In One Floating Cruise Ship
The Galaxia Galante has been turned into a three-storey deck cruise ship using a traditional Kettuvallam boat from Kerala. For the complete experience, packages here start from Rs 999 per person and go up to Rs 2499 per person. If you wish to aboard the Galaxia Galante, you can book from 2 batches – 5 PM and 8 PM, where the ship will float over the river for 2 hours while you experience Goa's nightlife like never before.
Experience On The Galaxia Galante
The cruise ship comes with its in-house buffet restaurant serving world cuisine, but if you really want to enjoy the flavours, try out their local Goan dishes. The sumptuous buffet menu here will allow you to choose from Continental, Italian, Mughlai, North Indian and Chinese cuisine.
Awaken the party animal in you and head to the nightclub here. Located on the upper deck, the nightclub offers a wonderful view of the Goa's starry nights while you groove to the tunes of the DJ. Enjoy live music, celebrity DJs, and an electrifying dance floor!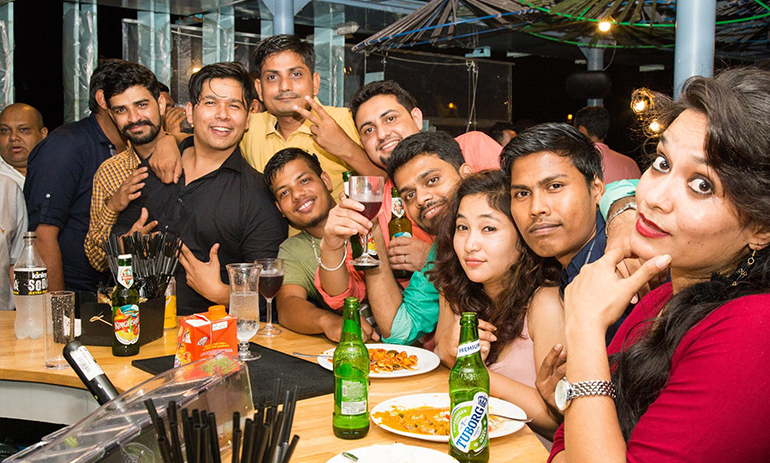 Events
Goa's first floating nightclub is also open for events! You can host corporate parties, birthday celebrations, weddings and family occasions here. For those planning a destination wedding with a budget, it can't get better than this.
Bookings & Details
Location - Next to Maharajah Casino (258.08 mi), Panjim, Goa, India
Contact - 098100 91009
Costing – Rs 999 per person onwards
Book here - https://www.galaxiagalante.com/
---